Hyaline Cartilage: Structure, Function, and Regeneration
Hyaline cartilage, a wonderful connective tissue present throughout the human body, is critical in preserving skeletal integrity, flexibility, and overall joint health. Hyaline cartilage, often known as "articular cartilage" when found in joints, is a specialized tissue that has piqued the interest of both researchers and medical experts due to its unique composition and vital roles.  The world of, diving into its structure, functions, and the exciting possibilities of regeneration.
 An Introduction to Hyaline Cartilage
 Definition and Placement
Hyaline cartilage is a smooth, translucent, glassy that covers the surfaces of bones in synovial joints such as the knee, hip, and shoulder. It is also found in the ribs, trachea, larynx, and the fetus's growing skeletal framework. The term "hyaline" comes from the Greek word "hyalos," which means "glass-like," and it accurately depicts the look of cartilage due to its high water content.
Organization
it is made up of chondrocytes that are embedded in an extracellular matrix made up of collagen fibers and proteoglycans. The matrix gives strength, flexibility, and compression resistance. Chondrocytes are in charge of creating and maintaining the extracellular matrix. They are rounded or oval-shaped cells found in small cavities inside cartilage tissue known as lacunae.
 Structure
The components of hyaline cartilage can be divided into various categories:
 Collagen Fibers:
Type II collagen is the most abundant collagen in hyaline cartilage, accounting for 60-80% of the tissue's dry weight. Collagen gives cartilage tensile strength.
Proteoglycans are big molecules made up of a core protein and glycosaminoglycans (GAGs). The most common GAG in hyaline cartilage is chondroitin sulfate. Proteoglycans are important for holding water within the matrix, which contributes to its elasticity and resistance to compression.
 Water:
Water constitutes a considerable percentage, accounting for approximately 60-80% of its wet weight. The high water content of cartilage gives it its distinctive look and provides lubrication for joint movement.
 Hyaline Cartilage Functions
 Articular Surface Defense
One of the hyaline cartilage's key purposes is to produce a smooth, low-friction surface over the ends of bones in synovial joints. This protective covering keeps the bones from coming into direct touch with one another during movement, reducing friction and wear and tear.
Shock Absorption
Within joints, hyaline cartilage works as a shock absorber, cushioning the impact pressures caused by physical activity such as walking, running, or leaping. This function is critical for maintaining joint integrity and preventing injuries.
 Distribution of Loads
Hyaline cartilage evenly distributes loads and pressures applied to the joint, allowing stresses to be absorbed and spread across a larger region. This force distribution helps to prevent excessive wear on the joint surfaces.
 Lubrication of Joints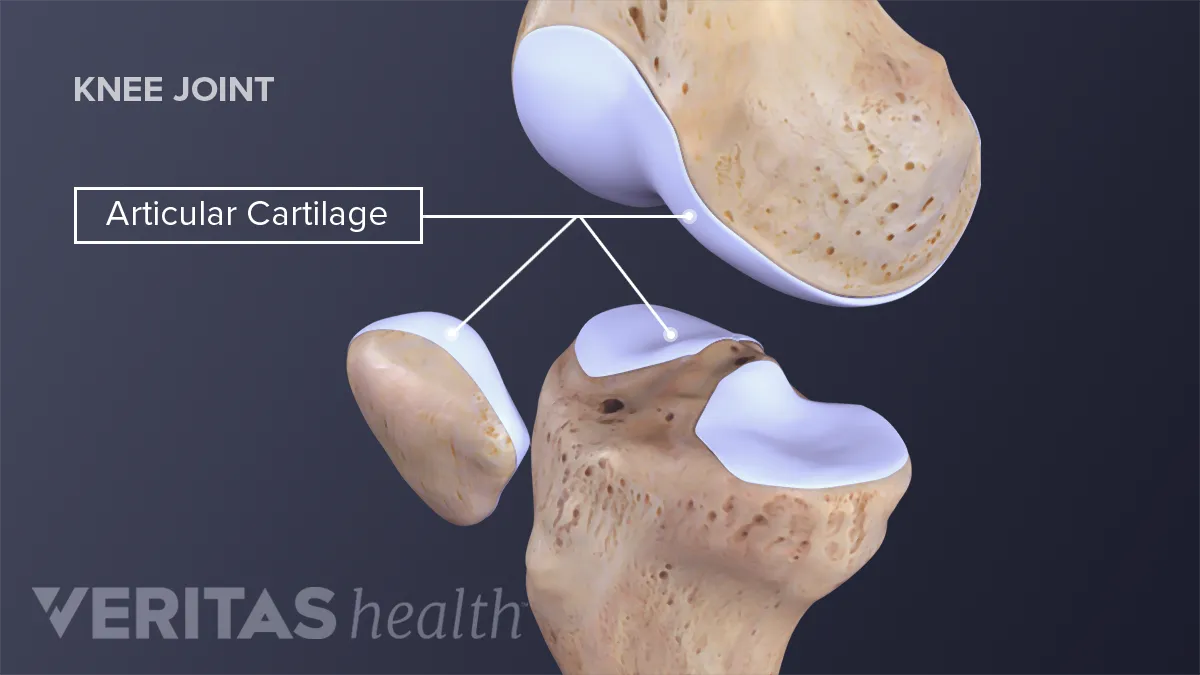 Hyaline cartilage also contributes to joint lubrication. It helps to produce and distribute synovial fluid, which acts as a lubricant for joint movement. This lubrication is critical for decreasing friction and ensuring smooth joint articulation.
Hyaline Cartilage and Joint Health
Osteoarthritis (OA)
Osteoarthritis is a prevalent degenerative joint condition affecting millions of people throughout the world. It is distinguished by the slow degradation of hyaline cartilage in joints, particularly weight-bearing joints like the knees and hips. As cartilage wears away, bones can come into direct contact, causing pain, inflammation, and decreased joint function.
Articular Cartilage Injuries
Trauma or overuse injuries to the articular cartilage can cause localized damage or flaws in the cartilage surface. These types of injuries can be painful and affect joint function. In some situations, these flaws may eventually contribute to the development of osteoarthritis.
 Regeneration Challenges
The regenerative capacity of hyaline cartilage is reduced, owing to the fact that chondrocytes proliferate slowly and are less effective in repairing damaged tissue. As a result, hyaline cartilage injuries and degradation frequently necessitate intervention for rehabilitation. Pain management, physical therapy, and, in severe circumstances, surgical procedures such as joint replacements are traditional therapies.
Hyaline Cartilage Regeneration Advances
Tissue Engineering
Tissue engineering is a cutting-edge field that has the potential to regenerate damaged hyaline cartilage. Using a combination of scaffolds, cells, and growth factors, researchers are investigating strategies for developing artificial cartilage tissue in the lab. This synthetic tissue can be transplanted into the injured area, potentially repairing cartilage.
Mesenchymal Stem Cells
Mesenchymal stem cells (MSCs) have attracted interest for their ability to regenerate tissues such as cartilage. MSCs can develop into chondrocytes and increase the formation of extracellular matrix components when administered to injured hyaline cartilage. This method appears to be effective in encouraging cartilage repair.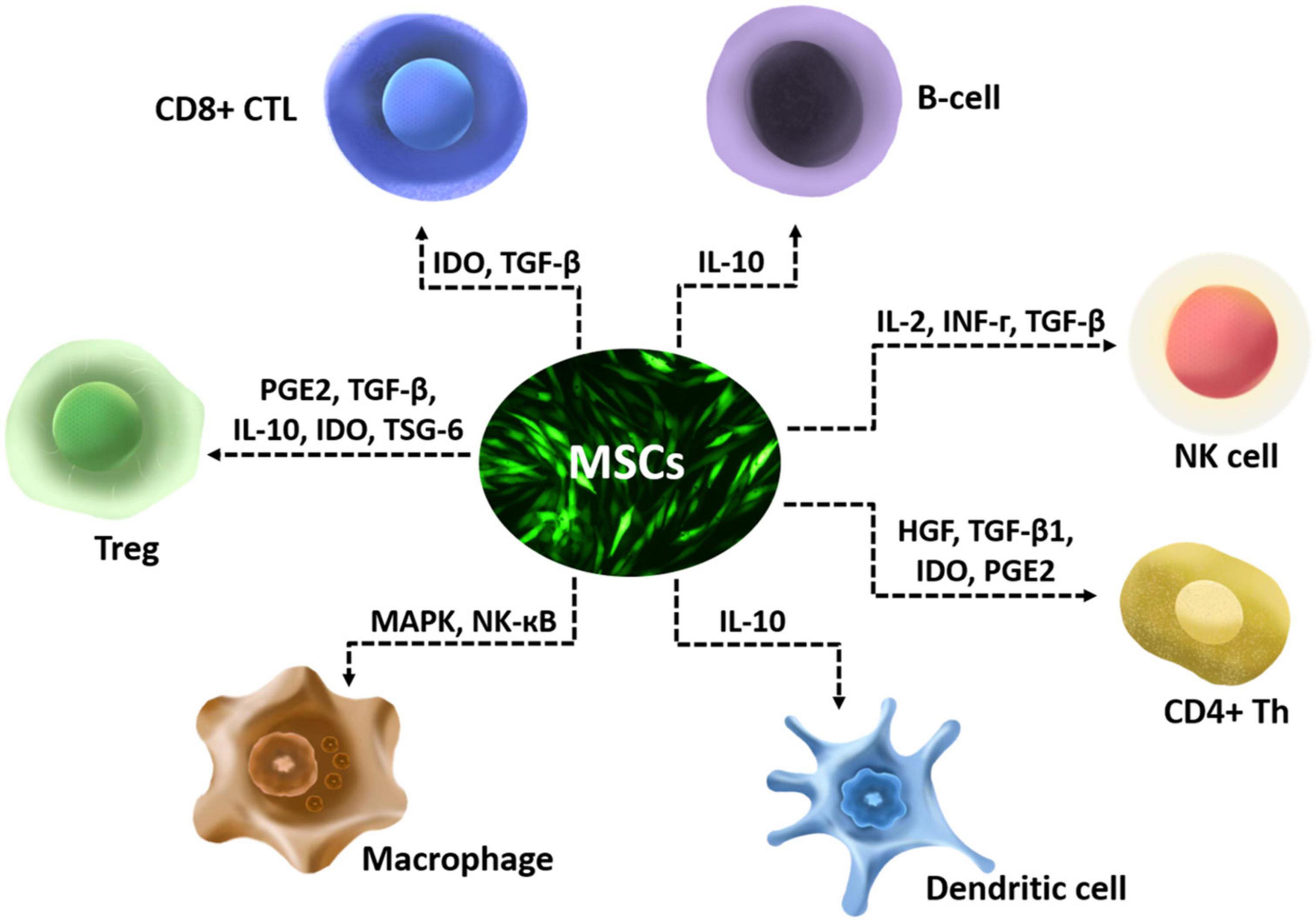 Platelet-rich plasma (PRP)
Platelet-rich plasma therapy is injecting a concentrated form of a patient's blood platelets into the affected area. Platelets include growth factors that may aid in the stimulation of the body's natural healing processes. While the usefulness of PRP in hyaline cartilage regeneration is still being studied, it does provide a less intrusive option to surgical methods.
ACI (Autologous Chondrocyte Implantation)
ACI is a surgical treatment in which healthy chondrocytes from the patient are harvested, expanded in the lab, and then implanted into the injured area. This method has shown potential in repairing focal cartilage abnormalities, however, it may not be appropriate for addressing wider areas of cartilage injury.
Advances in Regenerative Medicine
Advances in regenerative medicine, such as gene therapy and CRISPR-Cas9 technology, offer intriguing prospects for improving hyaline cartilage regeneration. These cutting-edge treatments seek to alter genes or accelerate the creation of healthy cartilage tissue, with the goal of providing long-term solutions for cartilage repair.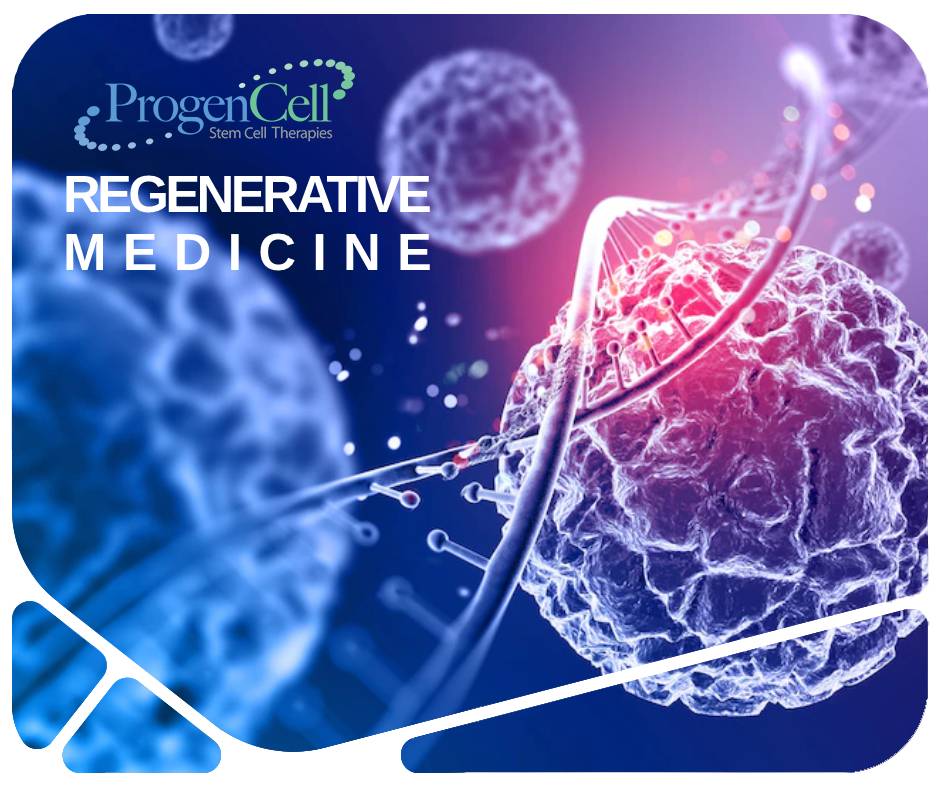 Protecting Hyaline Cartilage
 Changes in Lifestyle
Prevention of hyaline cartilage damage begins with lifestyle changes that support joint health. Maintaining a healthy body weight, staying physically active, and avoiding activities that place undue strain on the joints are all important factors in protecting cartilage integrity.
Mutual Defense
Using protective equipment and maintaining good body mechanics while participating in physical activities can help lower the incidence of joint injuries. To reduce the strain, employ correct footwear, joint supports, and ergonomic approaches.
Conclusion:
It  is a wonderful tissue that plays an important function in joint health, smooth mobility, and bone wear and tear protection. While its regenerating capacity is limited, continuous research and novel treatments in regenerative medicine provide hope to patients suffering from cartilage injuries or degeneration. As we continue to unravel the mysteries of and create new strategies for its repair, the future of joint health appears bright, with the possibility of improved treatment options and improved quality of life for millions of people suffering from cartilage-related disorders.
Amanda Hubble's Impact as a Clovis High Teacher
Education is a transforming process, and instructors play a critical role in developing young minds. Among the many dedicated educators at Clovis High School, Amanda Hubble stands out as a source of inspiration. Hubble has become a recognized person in the education field due to his passion for teaching and devotion to developing the potential of each pupil. We delve into Amanda Hubble's path, her teaching philosophy, and the significant impact she has had on the students of Clovis High in this in-depth investigation.
Childhood and Educational Background:
It is necessary to investigate Amanda Hubble's early life and educational history in order to comprehend the driving reason behind her teaching prowess. Hubble's formative years, formative experiences, and scholastic path all contribute to the foundation of her teaching philosophy. We trace the roots that created the framework for her future activities, from early goals to the choice of her subject of study.
A Teacher's Evolution:
Amanda Hubble's journey from student to instructor is an enthralling story that reveals the difficulties and victories she encountered along the road. What important moments affected her teaching method, and how did her outlook on education evolve? We receive insights into Amanda Hubble's transformation from learner to mentor through tales and personal observations.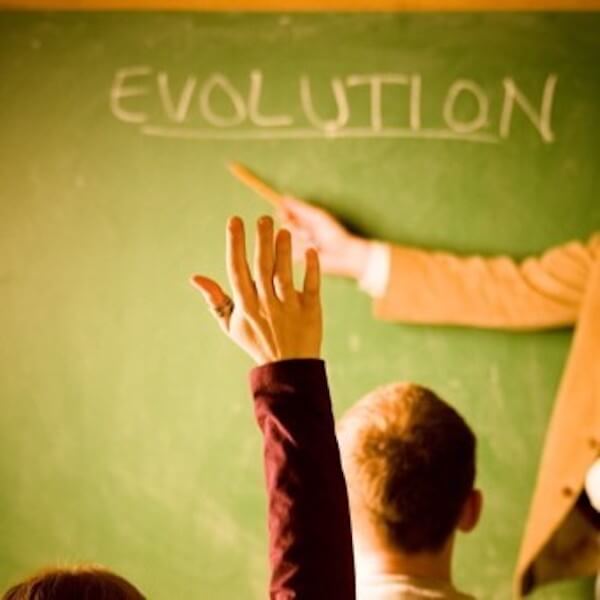 Philosophy Education:
Each exceptional teacher has a distinct teaching philosophy that informs their approach in the classroom. Amanda Hubble is no different. This section dives into the guiding concepts and values of Hubble's teaching philosophy. We look at the fundamental characteristics that distinguish Hubble's pedagogical approach, from cultivating a love of learning to providing a friendly and inclusive environment.
Innovative Teaching Techniques:
Effective teachers in today's quickly changing educational world are frequently those who welcome innovation. Amanda Hubble is well-known for her innovative teaching approaches. Hubble's devotion to staying at the forefront of educational techniques has made her a leader in the industry, whether it's introducing technology into the curriculum, establishing project-based learning, or experimenting with alternate assessment strategies.
Students' Reactions:
The impact a teacher has on their students is the actual measure of a teacher's success. This section focuses on the experiences of kids whose lives have been affected positively by Amanda Hubble. We see the tremendous and long-lasting consequences of Hubble's dedication to her pupils' academic and personal progress through interviews, testimonials, and success stories.
 Beyond Community Engagement:
Amanda Hubble's influence extends beyond the classroom walls. Hubble is a dynamic force in the education community, engaging with the community, participating in extracurricular activities, and contributing to the larger educational conversation. This section looks at her outreach activities, collaborative endeavors, and the broader impacts of her work.
Challenges & Adaptability:
Even the best educators confront difficulties. Whether it's adjusting to changes in the educational system, meeting varied learning requirements, or overcoming personal problems, Amanda Hubble's journey has been fraught with difficulties. This section delves into the difficulties she has faced and the perseverance that has marked her capacity to overcome them.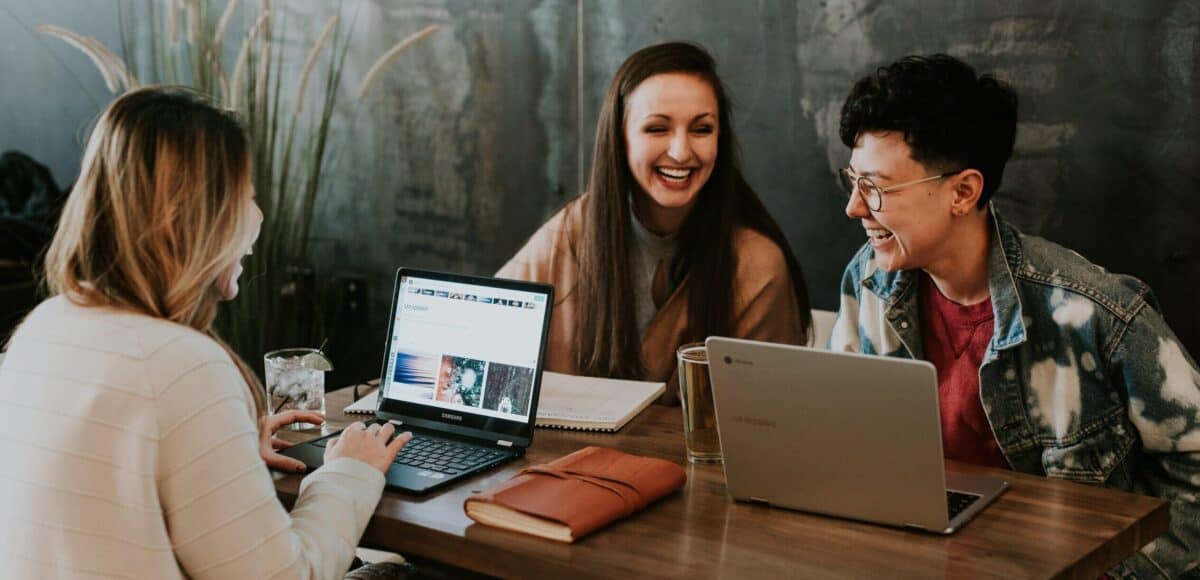 Continuous Professional Development and Learning:
Amanda Hubble's drive for professional development goes hand in hand with her commitment to excellence. This section delves into the various ways Hubble strives to improve her teaching abilities. Hubble's path as a lifelong student contributes to the dynamic and developing character of her teaching style, whether through attending conferences, seeking further degrees, or engaging with fellow educators.
Teacher Mentoring and Leadership:
The capacity to inspire not only pupils but also fellow educators is a sign of a highly influential instructor. Amanda Hubble's influence stems from her work as a mentor and leader among her teaching colleagues. Hubble fosters a culture of shared learning and professional advancement through mentoring programs, collaborative initiatives, and leadership roles within the school community. This section delves into the ramifications of her mentorship and the good impact it has on the whole teaching environment at Clovis High.
Adding Real-World Relevance:
Amanda Hubble's teaching technique is distinguished by her emphasis on integrating classroom learning into real-world applications. This section looks at how Hubble incorporates real-world applicability into her lessons, giving students a context for the subjects they learn. Hubble's creative method bridges the gap between theoretical knowledge and practical application, preparing students for success outside of the classroom.
An approach centered on the student:
A student-centered approach is at the heart of Amanda Hubble's teaching philosophy. This section goes into how she adapts her teaching approaches to accommodate the varied needs of her students. Hubble's capacity to recognize and adapt to different learning styles, abilities, and obstacles results in an educational experience that is individualized and inclusive. Interviews with kids and parents revealed the beneficial effects of this student-centered approach.
Technology's Role in Education:
The incorporation of technology in education is critical in the digital age. Amanda Hubble's use of technology to enhance learning experiences distinguishes her as a modern educator. This section looks at how Hubble uses technology in her classroom, from interactive presentations to online resources. The debate also covers the problems and opportunities that come with using technology in the classroom.
Creating a Positive Classroom Climate:
Amanda Hubble's classes are noted not only for their intellectual rigor but also for the positive and inclusive culture that she fosters. This section delves into the tactics Hubble uses to foster a positive and encouraging learning environment. Hubble's focus on developing a healthy classroom culture, from team-building activities to encouraging open communication, translates to a space where kids feel respected and empowered.
Communication and Parental Involvement:
Education is a team effort that goes beyond the classroom. Amanda Hubble understands the value of parental involvement in a child's educational path. Hubble guarantees that parents are active partners in their child's education through regular communication, parent-teacher conferences, and collaborative projects. This section looks at the role of parental participation in Hubble's teaching philosophy and how it affects student achievement.
Honors and distinctions:
Amanda Hubble has made significant contributions to schooling. This section showcases her accolades and recognitions for her great teaching and leadership. Whether local distinctions or greater recognition within the education world, these awards attest to Hubble's extraordinary effect on the area of education.
Community Outreach and Collaboration:
Amanda Hubble's dedication to teaching extends beyond the school grounds through community outreach and collaboration. This section delves into Hubble's efforts to connect Clovis High School with the surrounding community. Hubble's activities strive to provide a bridge between the school and the community it serves, from joint initiatives with local businesses to arranging community events. Interviews with residents of the community offer insight into the mutual benefits of these collaborations, emphasizing the symbiotic relationship between the school and its surroundings.
Beyond Academics: Developing Well-Rounded People:
Amanda Hubble's teaching philosophy is distinguished by her belief that education extends beyond academic performance. This section discusses how Hubble aims to develop well-rounded persons by fostering extracurricular activities, athletics, and the arts. Interviews with kids engaging in these various activities demonstrate Hubble's holistic approach to ensuring students' academic, social, and emotional development.
Former Students Speak Out on Leaving a Legacy:
An exceptional teacher's influence typically lingers in the lives of pupils long after they leave the classroom. This section contains comments and experiences from past pupils whose lives Amanda Hubble influenced. We learn about the lasting impact of a teacher who instills not only information but also values, confidence, and a love of lifelong learning via their tales.
Hubble's Vision of the Future of Education:
Amanda Hubble's vision for the future evolves in tandem with the evolution of education. This part delves into Hubble's observations about the changing educational scene, the impact of technology, and the significance of adjusting teaching methods to fit the requirements of future generations. Hubble's foresight offers a glimpse into the different routes education may take and how educators may prepare kids for success in an ever-changing society.
Education's Challenges and Opportunities:
This section delves into Amanda Hubble's thoughts on the larger issues and opportunities confronting the area of education. Hubble gives her insights on how educators can work together to overcome problems and seize opportunities to establish a more fair and effective educational system, from tackling gaps in educational access to negotiating the complexity of standardized testing.
Leadership with Insight: Beyond the Classroom:
Amanda Hubble's leadership extends beyond her work as a teacher in the classroom. This section delves into her involvement in educational leadership roles, committees, and initiatives that help shape the larger educational landscape. Interviews with colleagues and administrators offer insight into Hubble's impact as an inspirational leader, emphasizing the role of visionary educators in bringing about constructive change.
Reflections on a Successful Career: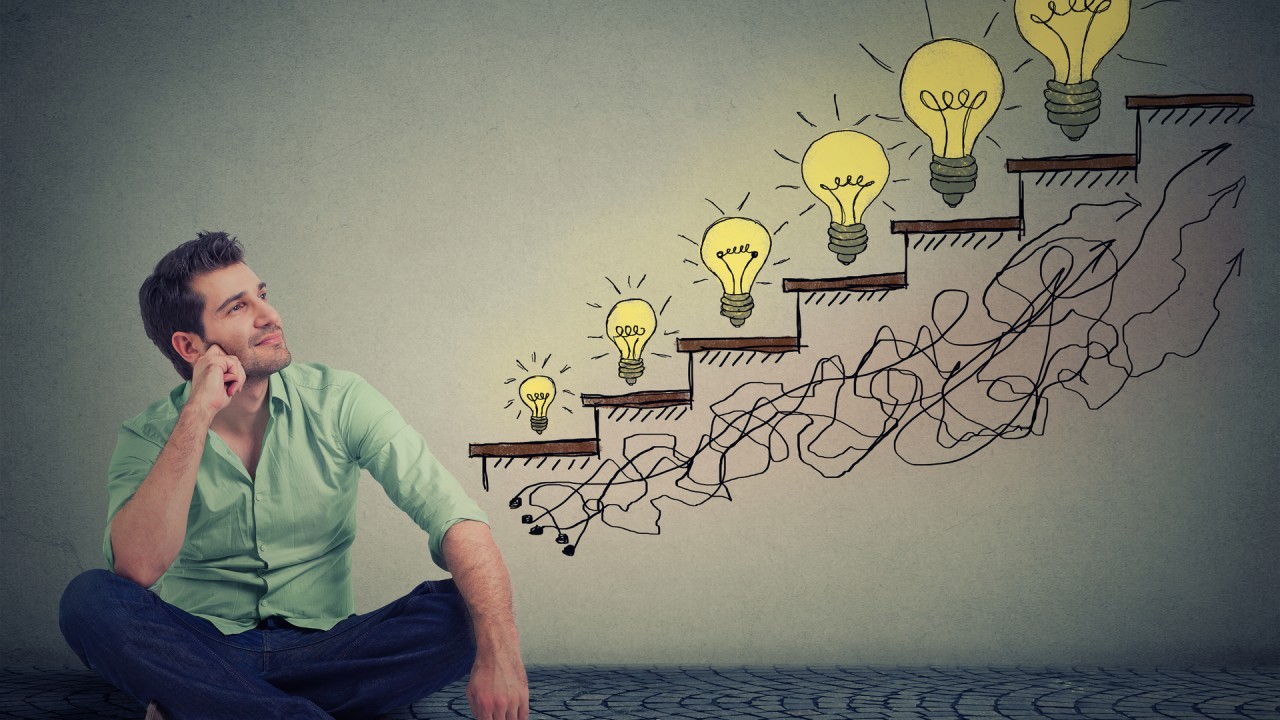 As Amanda Hubble reflects on her career as a Clovis High School teacher, this section offers an inside look at the moments of fulfillment and pride she has experienced. Hubble discusses the highlights of her teaching career, which range from remarkable student triumphs to the delight of observing personal progress.
Conclusion:
Amanda Hubble's influence as a Clovis High School teacher extends beyond the confines of a conventional educational narrative. We discovered the multifaceted nature of a teacher who goes above and beyond in molding the educational experience through a holistic analysis of her biography, teaching philosophy, community participation, and future vision.
Amanda Hubble's narrative is a colorful thread in the broad fabric of education, carefully woven with passion, inventiveness, and a genuine confidence in the potential of every student. As we come to the end of our journey, we have a greater appreciation for the transformational potential of education when directed by an educator whose passion and devotion make an indelible impact on the hearts and minds of those fortunate enough to be a part of it.
Amanda Hubble's path exemplifies the enduring power of excellent educators, reminding us that futures are shaped, potential is unlocked, and seeds of good change are sowed within the walls of a classroom. In honoring Amanda Hubble's accomplishments for Clovis High School and the world of education, we commemorate not only a teacher but a beacon of inspiration whose legacy will live on in the lives of students for years to come.
Introduction of "life skills education"
A paradigm change has occurred in the fast-expanding landscape of education, emphasizing the need for comprehensive development beyond traditional academic topics. Developed as a critical component in the development of well-rounded persons capable of navigating the challenges of the twenty-first century. This article examines the origins, significance, and implementation of Life Skills Education, as well as its transformative potential in shaping future generations.
Life skills cover a wide range of qualities that enable people to effectively deal with the challenges of everyday life. These abilities go beyond academic knowledge and technological proficiency to include personal and interpersonal growth. Communication, critical thinking, problem-solving, decision-making, creativity, and emotional intelligence are some of the basic life skills that this educational method is built on.
The Value of Life Skills Education:
Real-world Challenges Preparation: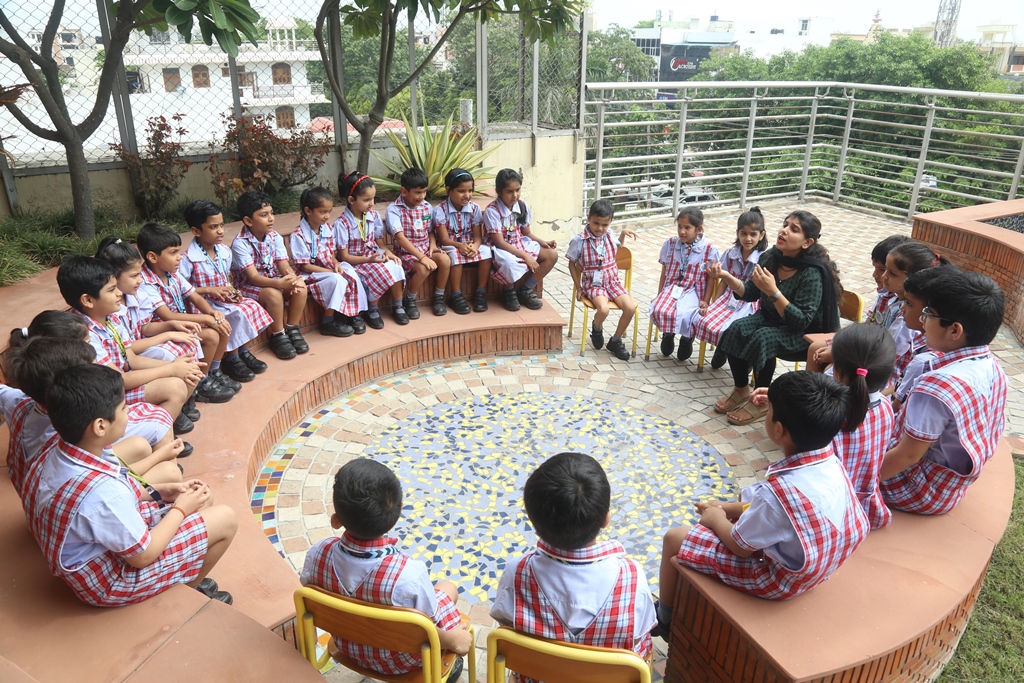 Life is full of obstacles that go beyond the scope of textbooks. Life Skills Education provides learners with the tools they need to face and overcome these problems, while also encouraging resilience and adaptation.
Enhanced Employability:
In an era when employers respect not only technical abilities but also soft skills, life skills education plays an important role in boosting employability. Employers around the world value effective communication, teamwork, and time management skills.
Emotional Well-Being Promotion:
Mental health is now getting the attention it deserves, and life skills education is critical in promoting emotional well-being. Individuals who are taught to manage stress, develop empathy, and form strong connections contribute to a better society.
Promoting Social Cohesion:
Life skills education fosters social cohesion by cultivating characteristics such as empathy, tolerance, and efficient communication. These abilities are critical for developing a sense of belonging and understanding among communities by fostering harmonious interactions.
Empowering Decision-Making:
Life is a succession of large and small decisions. Life Skills Education gives people the ability to make informed decisions while considering diverse points of view and potential implications. This, in turn, helps to foster responsible citizenship.
Life Skills Education's Historical Evolution:
Life skills education has its roots in ancient philosophical ideas that emphasized virtue development and practical wisdom. The official incorporation of life skills into educational curricula, on the other hand, gained traction in the late twentieth century. As the world witnessed enormous developments in technology, communication, and societal structures, educators and governments recognized the importance of preparing individuals for the contemporary era's diverse difficulties.
Life Skills Education Frameworks:
WHO (World Health Organization):
The WHO defines life skills as adaptive and positive behavior abilities that help individuals deal well with the demands and obstacles of daily life. Interpersonal skills, decision-making, problem-solving, and creative thinking are all emphasized in their framework.
UNESCO (United Nations Educational, Scientific, and Cultural Organization):
UNESCO promotes a comprehensive approach to education that integrates life skills across multiple subjects. Their paradigm acknowledges the interconnection of cognitive, emotional, and social elements in learning, with the goal of developing individuals who can make significant contributions to society.
CASEL stands for Collaborative for Academic, Social, and Emotional Learning. Its mission is to integrate social and emotional learning (SEL) into education. Their methodology consists of five fundamental competencies: self-awareness, self-management, social awareness, relational skills, and decision-making responsibility.
Strategies for Implementation:
Inclusion in Formal Curriculum:
Life skills education has been accepted by many educational institutions by putting it into the formal curriculum. This entails creating lessons and activities that clearly aim to develop certain life skills while seamlessly blending them with academic subjects.
Experiential Education:
Experiential learning is frequently the greatest way to gain life skills. Real-world scenarios, simulations, and hands-on experiences allow students to apply and reinforce the abilities they learned in theoretical classes.
Teacher Education Programs:
A well-prepared instructor is required for the efficient implementation of. Teacher education programs that emphasize understanding and teaching life skills prepare teachers to create engaging and memorable learning experiences for their students.
Participation in the Community:
Life skills go beyond the classroom, and community involvement is critical in reinforcing their implementation. Collaborations with community organizations, guest speakers, and immersive field trips expose students to a variety of perspectives and real-world experiences.
Life Skills Education Implementation Challenges:
Resources are scarce:
Due to limited finance and infrastructure, many educational institutions, particularly in low-resource areas, encounter obstacles in delivering comprehensive life skills instruction.
Resistance to Change:
The existing educational system frequently places an emphasis on rote learning and exam outcomes. Educators, parents, and governments steeped in traditional paradigms may be resistant to a more holistic approach, such as life skills education.
Evaluation and measurement:
Unlike academic disciplines, evaluating life skills can be difficult. The creation and deployment of appropriate evaluation instruments that assess the application of these abilities in real-life scenarios is still a difficulty.
Cultural Sensitivity:
Life skills education must be culturally sensitive, taking into account various cultural norms and values. It is critical for the curriculum's success to be adapted to respect and represent the local context.
Case Studies and Success Stories:
Finland:
Because of its emphasis on holistic learning, Finland's education system is frequently highlighted as a model. While it is not formally called "life skills education," the Finnish system incorporates elements of it, concentrating on collaborative and inquiry-based learning as well as the development of social and emotional skills.
Singapore:
Singapore has a dedicated program called "National Education" that strives to grow pupils into responsible citizens. It incorporates features such as character and citizenship education, with a focus on values, ethics, and social responsibility.
Botswana:
Botswana has made life skills education a separate subject in its curriculum. The curriculum emphasizes on equipping kids with abilities like decision-making, critical thinking, and communication, all of which contribute to the overall development of young brains.
Conclusion:
Life Experiences Education is on the cutting edge of educational innovation, challenging the prevalent idea that academic knowledge alone is adequate for success. The ability to communicate effectively, think critically, and negotiate the complexities of human interactions becomes increasingly important as we navigate the complexities of the twenty-first century. The incorporation of life skills education into formal curricula is a proactive approach to prepare persons for future difficulties and possibilities. As educators, policymakers, and communities work together to prioritize holistic development, we create a way for a future generation to succeed in an ever-changing context.
Chronicle of Higher Education
Staying educated and engaged in the dynamic and ever-changing world of higher education is critical for educators, administrators, students, and everyone else with a stake in the academic environment. "The Chronicle of Higher Education" is an invaluable resource that has constantly played a crucial role in offering insightful analysis, news, and commentary. With a long history, The Chronicle has established itself as a top source of information and a catalyst for discussions about the challenges and opportunities in higher education.
The Chronicle of Higher Education's Origins and Evolution
 Historical Foundations:
The Chronicle of Higher Education was launched in 1966 during a period of change in academia. As enormous societal transformations occurred in the United States and other parts of the world, the necessity for a dedicated platform to address the shifting dynamics of higher education became increasingly apparent. The newspaper aims to provide a platform for educated conversation and analysis for academics, administrators, and students alike.
Discourse Shaping:
The Chronicle has played an important role in shaping the conversation about higher education over the years. Initially focused on traditional print journalism, the publication underwent a significant transition with the introduction of digital media. The internet platform's reach extended, allowing for more dynamic and rapid connection with its audience.
 Coverage and Highlights
 Extensive Reporting
The Chronicle of Higher Education is well-known for its in-depth reporting on a wide range of higher education topics. From regulatory changes and institutional advances to faculty issues and student concerns, the journal gives a complete account of the academic community's numerous challenges and successes.
Editorials and Opinions:
Through its opinion articles and editorials, The Chronicle acts as a forum for varied opinions in addition to news reporting. Leading academics, administrators, and thought leaders share thought-provoking analyses and opinions, generating a rich and diverse dialogue on the issues that drive higher education.
Subdivided Sections:
The publication's various sections appeal to the readership's individual interests. Whether it's "Teaching," "Research," or "Diversity and Inclusion," The Chronicle makes certain that its content is not only broad in breadth but also customized to the specific interests of various stakeholders within academia.
Navigating Higher Education's Difficulties
Financial Constraints:
The Chronicle frequently covers the financial pressures that institutions of higher learning face. Rising tuition costs, budget limits, and the changing landscape of financing sources are thoroughly examined, providing a detailed knowledge of the economic issues that universities and colleges face.
Technological Progress:
The Chronicle investigates the benefits and difficulties given by developments such as online learning, artificial intelligence, and data analytics as technology continues to transform the educational landscape. The book investigates the impact of modern technologies on teaching, student participation, and the broader structure of higher education.
Social and Cultural Transitions:
The Chronicle also investigates the social and cultural changes that are affecting higher education. Diversity, equity, and inclusion are essential to the story, with the magazine providing incisive commentary on institutions' attempts and limitations in establishing more inclusive settings.
The Chronicle of Higher Education's Influence
 Policy Development and Decision-Making:
The publication's importance extends beyond informing its readers; it is critical in molding higher education policy and decision-making. Policymakers, administrators, and academics frequently seek assistance and insights from The Chronicle as they negotiate the complexity of academia.
Promoting Community Involvement:
The Chronicle promotes community interaction and dialogue through its numerous platforms. The newspaper acts as a gathering place for professionals from all walks of life, allowing for the exchange of ideas, best practices, and creative solutions to common problems.
Criticisms and Disputes
Every institution has detractors, and The Chronicle of Higher Education is no exception. Some say that the publication's coverage is biased, while others criticize the publication's representation of specific problems. It is critical to investigate these criticisms in order to acquire a comprehensive picture of the publication's role and influence.
The Chronicle's Role in the Future of Higher Education
The Chronicle of Higher Education's function will change as higher education evolves. The newspaper must adapt to new trends and technology while remaining committed to providing credible, intelligent, and timely information.
Conclusion:
Finally, The Chronicle of Higher Education is a beacon in the ever-changing academic scene. Its long history, thorough coverage, and commitment to promoting dialogue make it an excellent resource for educators, administrators, students, and anyone interested in higher education's future. The Chronicle will definitely continue to play an important role in setting the narrative and determining the trajectory of higher education as time goes on.