The Charm and Significance of "Village Life"
The quintessential rural community, the village occupies a special place in the history of human civilization. These little, close-knit towns, which are frequently tucked away in the splendor of the outdoors, are a living example of our agricultural heritage and the resilient spirit of community. This essay will examine the many facets of villages, including their social dynamics, history, economic importance, and changing place in the contemporary world. We will discover the enduring charm of these rural havens that never fail to enchant us, along with a profound appreciation for the simplicity and beauty of village life.
Historical Perspectives
For millennia, the village, in all its manifestations, has been a key unit of human settlement. Its beginnings can be found in the early days of agriculture when people formed small, self-sustaining communities because of their need for close proximity to fertile land for cultivation and a sense of collective security. Extended families or tribes frequently made up these early settlements, with each member contributing to the group's defense and general well-being.
More sophisticated village systems with structured governance, trading networks, and infrastructure grew in ancient civilizations like Mesopotamia and the Indus Valley. The idea of the village changed over time, taking into account the distinctive physical and cultural features of various parts of the world.
A major historical turning point, the Industrial Revolution brought about a fundamental change in rural life. Traditional village communities eventually declined as a result of the migration of people from rural areas to cities in quest of greater economic possibilities. But the village's soul never really vanished—rather, as urbanization spread, it experienced a transformation.
The Social Fabric of Villages
The strong sense of community found in villages is one of their most enduring characteristics. In communities, people know one another, and daily interactions revolve around these relationships. An increasingly uncommon sense of support and belonging in urban settings is fostered by this connectivity.
Villages frequently have unique cultural identities and customs of their own. The community is united by a common heritage that is reinforced by these practices that are passed down from generation to generation. Celebrations, rituals, and festivals are an essential element of village life because they help to create a shared memory that forms the foundation of their distinct identity.
This simplicity and connectedness in village life are often seen as sources of mental well-being and contentment. The strong support networks found in villages are crucial for helping individuals face life's challenges, whether it be economic hardships, personal crises, or natural disasters. This communal strength is a testament to the enduring appeal of village life in an increasingly individualistic world.
Economic Significance
Throughout history, agriculture has been the backbone of countless villages. The settlements' surrounding fertile fields sustain the locals and frequently act as a source of income. Despite being labor-intensive, traditional farming practices have preserved the rural way of life for many years.
The agricultural environment has changed dramatically in recent years due to changes in global trade patterns and technological breakthroughs. Mechanization, contemporary farming methods, and the growth of agribusiness have revolutionized the agriculture industry. Villages have occasionally had to give up their traditional way of life in order to adjust to these changes.
However, there is a growing trend in many communities toward organic and sustainable farming, which supports the preservation of regional agriculture and traditions. As the demand for organic and locally grown goods rises, these efforts encourage self-sufficiency and provide financial advantages. Some communities have also explored ecotourism, handicrafts, and small-scale manufacturing to diversify their economies and create cash while preserving their distinctive identities.
Challenges Faced by Villages
Villages still have a lot of attractiveness and charm, but they also have a lot of problems now. Young people frequently move away from their rural roots in quest of better educational and employment opportunities in cities, so urbanization continues to be a powerful factor. In many villages, this demographic transition causes an aging population, raising questions about the viability of these settlements.
Access to necessary services presents another difficulty. Many villages still don't have solid infrastructure, proper healthcare facilities, or high-quality educational institutions. To guarantee that villagers live in high-quality communities, it is imperative to address these inequities.
Preserving the Cultural Heritage
It is critical to recognize the importance of protecting communities' cultural history as they develop. Each village has its own customs, traditions, and dialects, which contribute greatly to the richness of our world's diversity. For the character and authenticity of village life to be preserved, programs aiming at recording and protecting these cultural features are crucial.
When tourists are looking for immersive experiences and a break from the homogenized offerings of urban destinations, cultural preservation may also be a driving force in the tourism industry. Villages may capitalize on this expanding travel market niche by embracing and promoting their cultural heritage through events, museums, and handcrafted goods.
The Future of Villages
Sustainable Development:
By encouraging eco-friendly behaviors, protecting natural resources, and utilizing renewable energy sources, villages can concentrate on sustainable development. These programs could increase their resilience over the long term and draw eco-aware tourists and residents.
Digital connectivity:
With better internet access, villages might take advantage of online learning options, remote employment prospects, and e-commerce. This can open up business prospects while enabling locals to stay in their beloved areas.
Agriculture Innovation:
Adopting contemporary farming methods and cultivating specialized, high-value crops can support the economic development of villages. Supporting organic and local farming can also increase the marketability of their agricultural products.
Cultural Tourism:
Villages can benefit from cultural tourism by conserving and promoting their customs, celebrations, and handicrafts. This not only highlights their distinctive personality but also brings in money from tourism.
education and healthcare:
Investments in the infrastructure of education and healthcare are essential for the long-term viability of villages. High-quality healthcare and educational institutions can draw families and persuade young people to stay.
Community Initiatives:
Increasing community involvement and cooperation can assist villages in tackling problems jointly. Village councils, self-help organizations, and cooperative projects can provide locals the power to direct their own futures.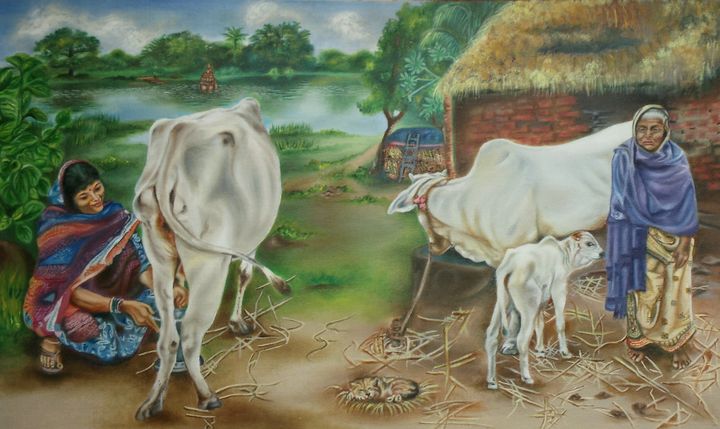 Conclusion
Villages are more than just places to live; they are representations of the diversity of cultures and the shared history of humanity. They serve as a reminder of our agrarian heritage as well as the inherent value of connectedness, simplicity, and community. Villages still encounter difficulties in the modern world, but they are resilient and adaptable enough to survive.
In order to preserve their traditional history while embracing innovation and sustainability, villages must strike a careful balance. Let's cherish the timeless appeal of these rural havens that have captured our hearts for centuries while we continue to develop in a world that is changing quickly.
"how much are flower at king Soopers"
Buying flowers can make every event happier. For generations, flowers have been associated with beauty, love, and celebration. Popular supermarket company King Soopers is renowned for carrying a wide variety of goods, and flowers are no exception. We'll look at the variables that affect King Soopers flower prices in this guide, along with some advice on how to get the most out of your floral purchases.
Seasonal Variations:
The time of year is one of the main elements influencing flower costs. The availability of flowers can have a big impact on their price, as they bloom at different periods of the year. Because they are more plentiful, seasonal flowers are typically more reasonably priced. Finding the greatest deals and organizing your purchases might be facilitated by being aware of the seasonal differences.
Kinds of Flowers and Arrangements:
King Soopers provides a range of floral options, from straightforward bouquets to intricate arrangements. The pricing may vary depending on the kind and intricacy of the arrangement. Simple bouquets made of common flowers might be more affordable, but more expensive would be complex arrangements or exotic flowers. When selecting the appropriate type and arrangement of flowers, take the occasion and your budget into account.
Size Matters:
Another factor that affects pricing is the bouquet's or arrangement's size. In general, larger bouquets with more flowers and foliage are more expensive than smaller ones. If money is tight, think about going with a simpler design that expresses the spirit of your feelings.
Holidays & Special Occasions:
Valentine's Day, Mother's Day, and Christmas are among the busiest seasons and holidays when floral prices tend to soar. Prices rise during these periods due to increasing demand. When buying flowers on important occasions, you can save costs by making a plan ahead of time and buying them when demand is low.
Sales and Discounts:
Like many other stores, King Soopers regularly has sales and discounts on a range of goods, including flowers. To save a lot of money on your flower shopping, keep an eye out for weekly advertisements, promotions, and loyalty schemes. Enrolling in loyalty programs or newsletters may also provide you access to special deals.
DIY Floral Arrangements:
Making your own floral arrangements can be an affordable and unique choice for individuals who like a hands-on approach. You can mix and combine fresh flowers from King Soopers' collection to fit your style preferences. This gives your flower present a personalized touch while also giving you pricing control.
Comparison Shopping:
It's a good idea to check costs at several establishments, including nearby florists, before making a purchase. Online flower delivery businesses could have affordable costs as well. Although King Soopers aims to give its customers value, you may make a better selection and possibly find better offers by looking at other possibilities.
Quality Considerations:
Don't skimp on the flowers' quality, even when cost is a crucial consideration. Fresh and colorful flowers are what King Soopers is renowned for, so your order will last longer. To guarantee that you receive the best value for your money, take into account the flowers' general condition and freshness.
Local Sourcing:
The cost of flowers can be affected by where they are sourced. As a member of the Kroger retail group, King Soopers is renowned for giving local sourcing priority whenever it can. Because they require less money for delivery, flowers grown nearby could be more economical. Furthermore, encouraging nearby growers helps to maintain the community's sustainability.
Flower Subscriptions:
If you purchase flowers frequently, you might want to look into the floral subscription services that some supermarkets, including King Soopers, may provide. You can receive inexpensive fresh flower deliveries on a regular basis with these subscriptions. It's an easy and affordable way to maintain gorgeous flowers in your living area.
Clearance and Markdowns:
Look for the flower department's clearance and markdown areas. There are occasions when slightly older but still beautiful flowers can be had for less money. For individuals who want to cut costs without sacrificing the beauty of the flowers too much, this can be a great choice.
In-Store Promotions:
King Soopers may operate in-store promotions that aren't immediately apparent in fliers or online, aside from sales that are announced. These could be discounts on particular flower kinds, buy one, get one free deal, or manager specials. Take a walk through the floral area to look for any in-store specials that may not be publicized too much.
Online ordering:
With the option of pickup or delivery available from a number of grocery retailers, including King Soopers. The convenience of these services may outweigh any potential additional costs. See if there are any discounts or special offers available online to make your flower buying more affordable.
Loyalty Programs and Benefits:
Take advantage of King Soopers' loyalty programs and benefits if you shop there frequently. These schemes frequently offer discounts or points for further purchases, including floral arrangements. You can use accumulated points to reduce the price of your flower arrangements over time, which will enable you to save money.
Customer Evaluations and Recommendations:
Look through customer evaluations and suggestions for particular flower arrangements or varieties before making a purchase. Regarding the longevity, freshness, and general satisfaction with the flowers they bought, other customers might be able to share their experiences. You can use this information to help you make an informed choice.
Sustainable and Eco-Friendly Options:
King Soopers and other merchants are progressively providing eco-friendly and responsibly sourced floral options as consumer attitudes shift towards sustainability. Even while these can cost a little more, some customers may find that the ethical and environmental factors make the purchase worthwhile.
Customization Options:
When it comes to flower arrangements, certain food stores, including King Soopers, could provide customization choices. To customize the arrangement to your tastes and price range, you can select particular flowers, colors, and designs. Talking with the floral department personnel about customization options will assist you in making a special and reasonably priced arrangement.
Conclusion:
In conclusion, a range of considerations, including in-store promotions, loyalty programs, and seasonal fluctuations, must be taken into account when navigating King Soopers flower costs. You may find lovely flowers that fall within your budget by being aware, looking into several possibilities, and taking advantage of any available discounts. King Soopers has a variety of floral options to fit every taste and budget, whether you're decorating for a special event or just bringing some nature inside. Happy flower-buying!
Not All Who Wander Are Lost: The Beauty of Aimless Journeys
"Not all who wander are lost," according to J.R.R. Tolkien's "The Lord of the Rings." It's a saying that has struck a chord with many individuals, acting as a reminder that wandering and exploring can be fulfilling in and of themselves. In a culture obsessed with goals, deadlines, and ambitions, the notion that wandering may be a meaningful and enriching endeavor may appear paradoxical. This article, on the other hand, digs into the concept of aimless wandering, putting light on its value, benefits, and the profound life lessons it may provide.
The Meaning of Wandering
Wandering is a fundamental human impulse that extends back to our nomadic forefathers. They traveled the Earth, motivated by survival, resources, and an innate curiosity for the unknown. While our incentives for roaming may have varied throughout time, the underlying need to explore remains profoundly etched in our DNA.
The Pleasure of Discovery
Wandering allows us to come across the unexpected, discover hidden jewels, and find beauty in the most unlikely of locations. The thrill of discovery is intrinsic to the human experience, Not All Who Wander Are Lost yet it is sometimes eclipsed by the dogged pursuit of goals.
Unexpected serendipity
Serendipity, or making fortuitous discoveries by chance, is a lovely result of roaming. Some of life's greatest treasured memories are made in unanticipated times.
 The Advantages of Aimless Wandering
Aimless wandering provides numerous real benefits to our physical, mental, and emotional well-being.
Stress Management
Wandering can be an effective stress-relief method. The lack of a predetermined endpoint relieves individuals of the pressure to reach a specified objective, enabling them to relax and enjoy the voyage.
Increased Creativity
Wandering allows us to break free from the shackles of regularity and familiarity. This respite can inspire creativity, stimulate the imagination, and lead to new ideas.
Problem-Solving Ability
The mental respite provided by wandering allows our subconscious mind to work on unresolved concerns. Many brilliant ideas and solutions have come to people when they were aimlessly walking around, free of conscious thought.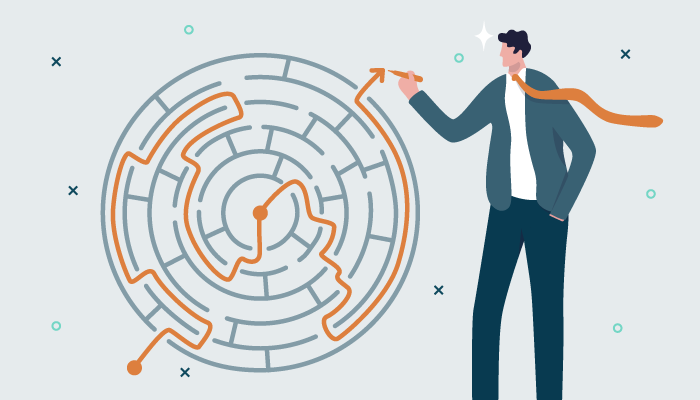 Connections have been strengthened.
Aimless roaming frequently leads to unexpected social connections. These connections can foster new friendships, extend our viewpoints, and deepen our awareness of various cultures and ideas.
Wandering's Philosophical Aspects
Aside from the obvious benefits, wandering can provide important philosophical insights into the human experience.
Accepting Uncertainty
Wandering forces us to accept ambiguity and uncertainty, teaching us that the beauty of life comes in its unpredictability. It pushes us to abandon our demand for constant control and accept the uncertainty.
The Goal of Personal Development
Undirected wandering can lead to self-discovery. It helps us to examine our inner ideas and feelings, providing a once-in-a-lifetime opportunity for personal development.
The Concepts of Time and Presence
Wandering teaches us the importance of being in the moment. Instead of focusing entirely on the destination, we learn to appreciate the journey itself.
 Stories of Famous Wanderers
Many important figures throughout history have embraced wandering, Not All Who Wander Are Lost leaving their stamp on the world with their travels.
The Father of National Parks, John Muir
John Muir's aimless roaming into the American wilderness inspired him to become a fervent advocate for the preservation of these natural beauties. His initiatives established the groundwork for the creation of the National Parks system.
The Beat Generation:
Jack Kerouac The novel "On the Road" by Jack Kerouac is a monument to the spirit of aimless travel. His cross-country trip investigates the notion that wanderlust might be a way of life.
Nomadic Writer Bruce Chatwin
The travel writing of Bruce Chatwin, such as "In Patagonia" and "The Songlines," illustrates his interest in nomadic cultures and the transformational impact of wandering voyages.
Digital Nomads: The Modern Nomad
The concept of traveling has taken on a new dimension in today's digital world. As people navigate the digital realm, technology has permitted a new sort of aimless inquiry.
Virtual Traveling
A new type of roaming has emerged as a result of virtual reality, online communities, and social media platforms. People can now explore virtual worlds and communicate with people all around the world from the comfort of their own homes.
The Digital Nomad Way of Life
With the introduction of remote work, many people have been able to enjoy a nomadic lifestyle in which they can work and travel at the same time. This new breed of nomads is changing traditional jobs and living conditions.
 Overcoming Obstacles and Fears
While roaming can be a life-changing experience, it is not without its difficulties. Fear of the unknown, practical considerations and societal expectations can all discourage people from embarking on meaningless excursions.
Getting Over Fear
Fear is a normal reaction to uncertainty, Not All Who Wander Are Lost yet it may also be a source of personal development. Learning to face and handle fear is a necessary aspect of the nomadic life.
Considerations for Action
Wandering typically necessitates meticulous planning, especially for longer treks. Addressing practical issues such as funds, safety, and lodging is critical to a successful journey.
 The Everlasting Beauty of Wandering
The benefit of aimless wandering is sometimes ignored in a world that values productivity and efficiency. Wandering, on the other hand, teaches us to appreciate the journey, find delight in the unknown, and welcome life's fortuitous moments. It serves as a reminder that not everyone who wanders is lost; some are merely on a different, more rewarding route. Take a minute to aimlessly wander, and you might just discover the profound beauty that resides in the wandering itself.
The "World's Cutest Cat" There is one cat sensation in the huge cat kingdom that has won the hearts of millions of people all over the world. This cat is sometimes referred to as the "World's Cutest Cat" due to its utterly adorable appearance and amiable personality. We'll introduce you to this adorable furball and discuss what makes it the current cuteness champion in this blog article.
This specific kitty raises the bar for cuteness. Its incredibly fluffy fur gives it the appearance of a live cotton ball. Its fur, which is incredibly silky and ruffles with each joyous leap, is simply adorable. Each and every part of this kitty screams "cute."
Finding the Cat's Meow Cuteness
The Absolute Cuteness Index
How can a cat become the cutest cat in the world? Everything about them, from their large, expressive eyes to their little, delicate paws, adds to their unmistakable charm. Examine the various components that come together to produce the highest level of cuteness.
Precious Characters
Although appearances are important, the cat's personality is what makes or breaks a relationship. Discover the endearing and amusing characteristics of the world's prettiest cats that make it so simple to fall in love with them.
[Cat's Name] is the Star.
History and Origins
Our cuddliest kitty is no different—every superstar has a backstory. Learn more about this lovely feline celebrity's history and origins. Their path from modest beginnings to international prominence is nothing short of miraculous.
Favorite Moments
Prepare to relive some of [Cat's Name]'s most memorable experiences. These tales, which range from touching anecdotes to viral films, will make you smile from ear to ear.
The World's Fans
Social Media Trend
In the modern digital era, attractiveness is universal. Discover how the prettiest cat in the world has dominated social media sites and captured the hearts of millions of lovers worldwide. They're a genuine social media sensation on TikTok and Instagram!
Popular Person Endorsements
Even famous people can't resist the allure of the cutest cat in the world. Explore the list of well-known people who have openly expressed their admiration for this furry superstar.
Impact of [Cat's Name]
Awareness and Advocacy
In addition to having a cute appearance, [Cat's Name] has donated their celebrity to a worthy cause. Learn about their contributions to the welfare of felines and how they have promoted critical cat-related problems.
Merchandise and Products
From plush toys to clothing lines, [Cat's Name] has inspired a plethora of merchandise. Explore the world of cat-themed products that allow fans to bring a piece of this cuteness into their own lives.
Join the Fan Club
How to Stay Connected
If you've fallen in love with the world's cutest cat and want to be a part of their fan club, we'll show you how. Discover where you can follow [Cat's Name] on social media, subscribe to their newsletters, and join the global community of fans.
The Pinnacle of Cute
[Cat's Name] stands as the pinnacle of cuteness in a world full of lovely cats, winning millions of hearts with their charm and individuality. Their tale serves as a monument to the special affinity that exists between people and their feline friends and serves as proof that the cutest things can come in tiny, furry packages. Therefore, if you're in need of a daily dosage of joy, turn to the prettiest cat in the entire world – a true feline masterpiece!
Prepare to be enchanted by [Cat's Name]'s irresistible sweetness as you travel with us through their magical world. Whether you adore cats or are just a fan of all things cute, you won't want to miss this story. Prepare to fall;😻